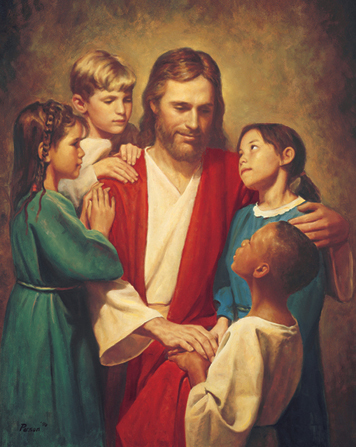 The teachings of Jesus Christ have more power to bring lasting happiness than all the success and pleasure the world can offer. Every message Mormon missionaries share revolves around Him and how His Atonement and ordinances allow us to return to live with our Father in Heaven and our families in heaven. ~ mormon.org
Hi! I'm doing good. How are you guys? It was an okay week we were able to teach Kendra the first lesson. She was taught before by missionaries a long time ago (about 6 months or so) so we are teaching her again and we are teaching her the second lesson tonight at our old Bishops house! The investigators I'm not sure about as they have been kind of avoiding us except Kendra! Yes, my companion and I are still getting along! Ha!
Yes, I was able to watch the Superbowl too. :) We watched it with the members we lived with but we had to leave during second quarter as we had an appointment with a family in the ward who wanted to listen to the first lesson and then we got back in time to see some of Katy Perry's performance! I saw the preview to the new Fast and Furious movie. It looks so good! I also liked the Liam Neeson commercial I was dying when I saw that it was hilarious! I was going for the Seahawks because Patriots cheated in 2004 which was the year the Eagles would've made it to the Superbowl! The coach on the Seahawks made a bad play call and should have ran it! Haha oh well it was a great game though. Our members were playing this song called Uptown Funk I don't know if you have ever heard of it but it is a great song its Bruno Mars singing the song. You guys should listen to it and this morning one of our members showed us a lip synching battle with Will Ferrell, Kevin Hart and Jimmy Fallon it was so funny Will Ferrell Lip sync's the song, "Let it go it". So funny!
So at the Rec center lately I have been running a lot. This morning I ran 7 miles and have been losing weight as right now I weigh 158 and at the beginning of the transfer I was 165 so it's crazy that I'm under 160! I haven't weighed this much since senior year in high school haha!
I pray for you guys all the time. Well love you guys and hope all is well!
Love,
Elder NeVille